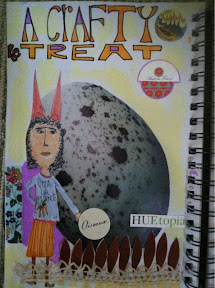 Looks like your little blogger friend has been delinquent again. I have been working in my journal- really, but nothing too blogable. Trying to get back into sewing and fabric but inspiration seems to be elsewhere- and not sure where that elsewhere is.
Today is the last step of our limoncello making except the chilling. Some spilled yesterday and I snuck a taste. Must say it was pretty good. Full report next week.
This is our last week of school for two weeks. Wondering what to do for two weeks. Any ideas? May drive up to NYC with my cousin. Don't you love this picture created by second grader Gus?
Hope y'all (my new favorite word) have a great week. Thanks for visiting.